Pool Fencing – Hope Island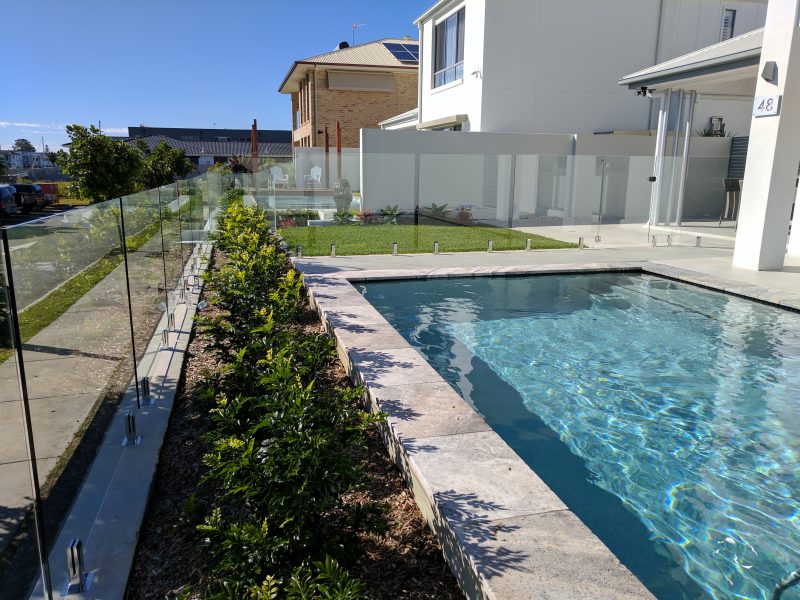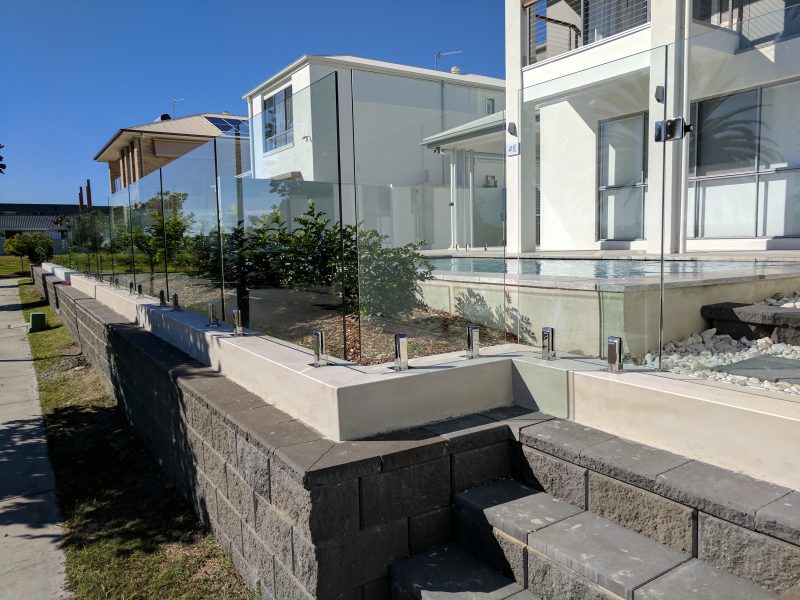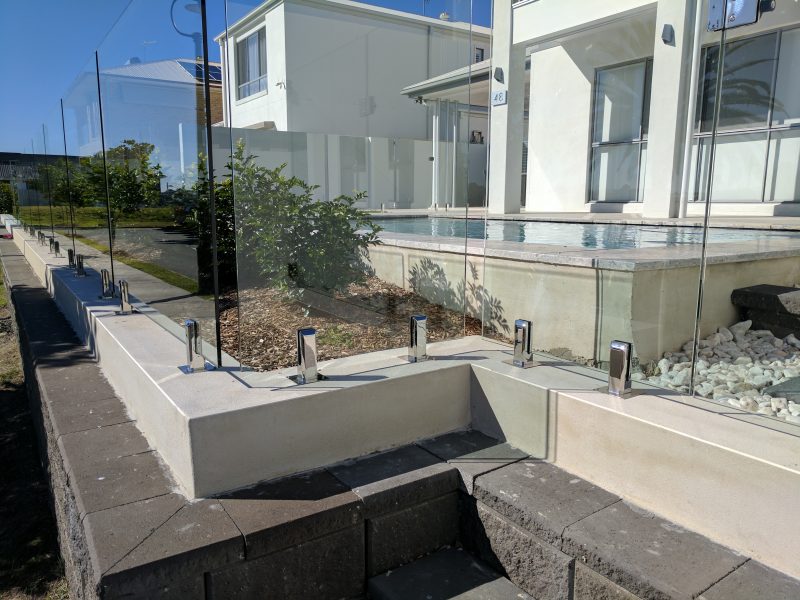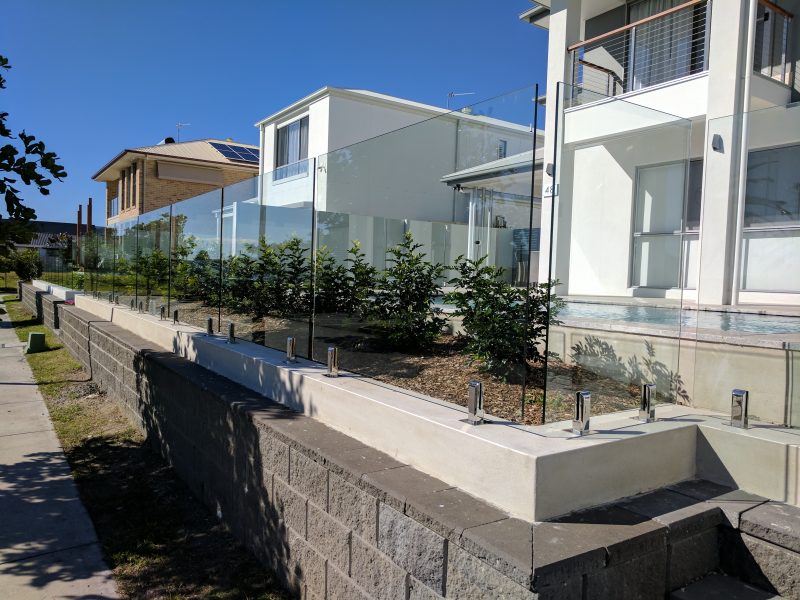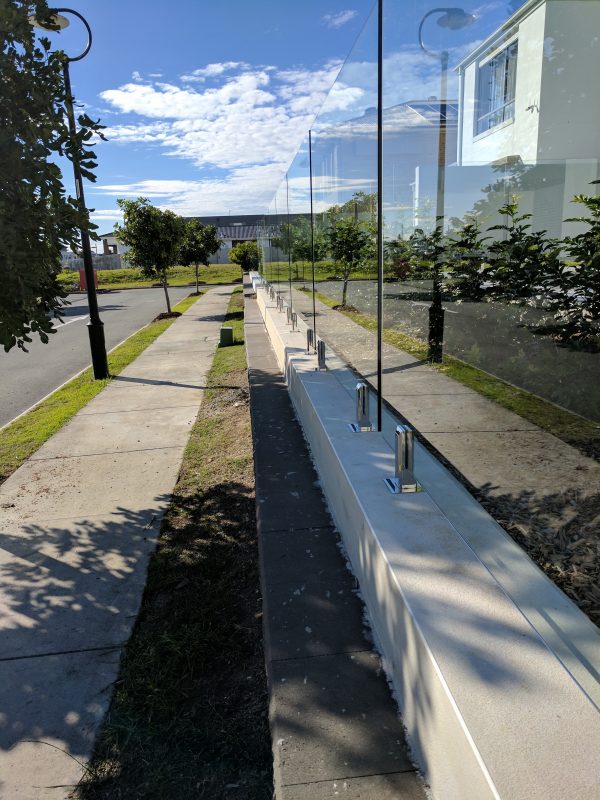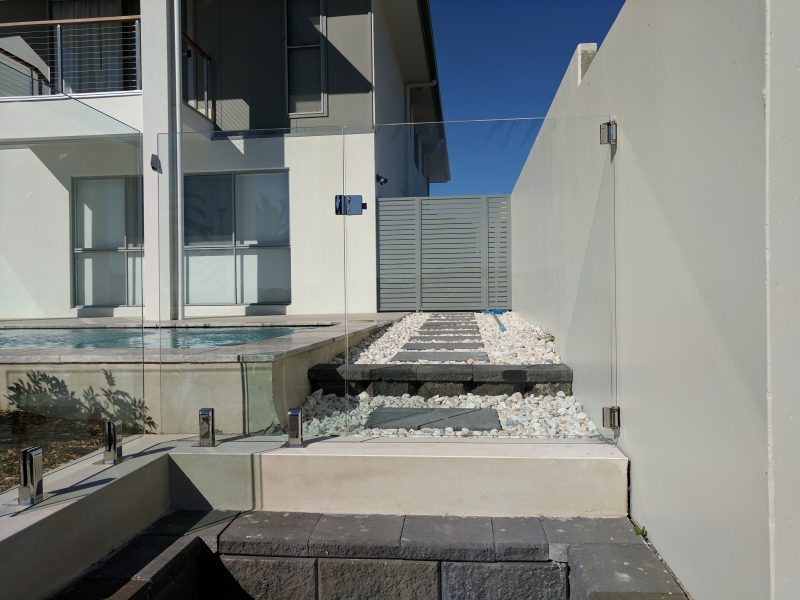 Premium Pool Fencing for Gold Coast Properties
For premium Pool Fencing, Gold Coast frameless glass experts, Insular Pty Ltd, really are the best in the business. Look no further than this luxurious pool, located in the prestigous northern Gold Coast estate of Hope Island. This pool (and the pool fence of course) really makes a statement, with plenty of wow factor that is sure to impress everyone who visits. Working with the pool builder, home owner and landscaper, we knew that glass really was the only choice to finish off this project. As one of the most desired pool fencing options available, the sleek glass pool fencing works perfectly with the retaining block walls, tranquil blue pool water, stunning pool coping, and lush garden beds and plants.
Custom Designed Frameless Glass
This pool fence was custom made to suit the specific requirements of the home. For this project, it was important that we achieved a balance between the pool fencing regulations, the landscaper's vision, the home owner's plans and the decor of the beautiful house. During the design phase, we took great care to ensure the finished product was perfectly proportioned and would sit even and level across the varying sub-grades and features of the area. The end result is a glass pool fence that fits seamlessly into its surrounds, being a statement piece of architecture that not only looks good – it's functional as well. If you need a bespoke design, contact us today to arrange a free on site design session.
Glass on Retaining Walls
This is a great example of how Insular's pool fencing can be used on retaining walls, with square core drilled steel spigots (or mini-posts) used to secure the glass panels into the blockwork. Glass can actually be quite versatile, and is able to be used in a variety of different landscapes in ways you may not even realise. The 12mm thick toughened glass panels are strong and robust, with only the highest quality glass used on all of our projects.
Pool Fencing Gold Coast & Tweed Coast
Add a little extra luxury to your home with super sleek pool fencing by the Gold Coast Glass Pool Fencing experts – Insular Frameless Glass. Contact us today and enjoy the peace of mind that comes with knowing you are working with the best in the business, trusted by a network of top rated builders, architects and designers.
Project Specs
Frameless Glass on Block Wall
Core Drilled Glass Spigots
12mm Thick Toughened Glass
Pool Safety Compliant
Experienced Hope Island Contractors
Premium Gold Coast Pool Fencing