Pool Filter Equipment Covers

Don't like the look of all that pool equipment in your new pool area?
Our sleek and stylish pool pump covers for pool filters and pool equipment are your answer. Pool Pump Covers add a classy finishing touch to your pool area, hiding unsightly pool filter equipment and acting as a functional storage area as well.
Maintenance Free Aluminium Pool Pump Covers
Insular can supply a variety of covers to protect and hide your pool filters and pumps. Our pool filter equipment covers are made from strong and durable powder coated aluminium slat screens, making them a maintenance free solution for your outdoor area.
Benefits of a Pool Filter Screen
A pool filter screen and pool pump cover looks great, and will instantly add a touch of class to your pool area. Insular's custom made pump covers:
Protect your filter & pump from the elements
Help reduce pool pump noise
Are a great addition to complete your pool area
Can include extra storage for pool chemicals and cleaning products
Can be built to meet pool compliance if within 900 mm of a pool fence
Are custom made to suit your requirements
Can be made to suit slopping slabs and also no slab at all
Additional gas struts make your lid lift easily and safely
Are well ventilated which reduces any moisture problems
Where to Buy
Insular's Pool Pump Covers are available in a DIY kit through our partner business, SlatMe. Check out the SlatMe website – www.slatme.com.au – for all of the available sizes, colours and styles. Options include a wall mounted cover for attaching onto a masonry brick wall, or a free standing version for installations without a wall.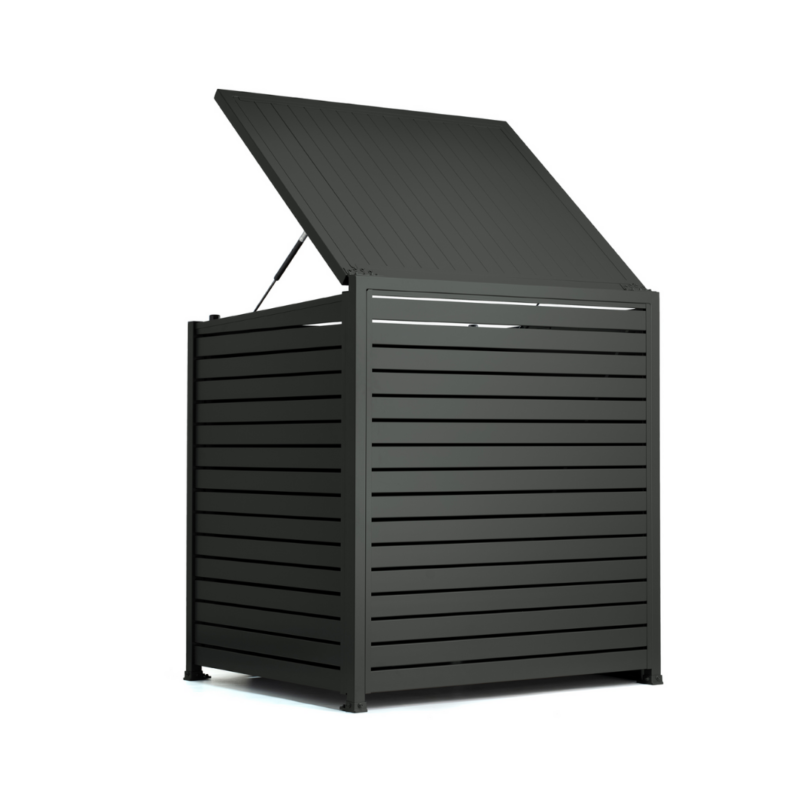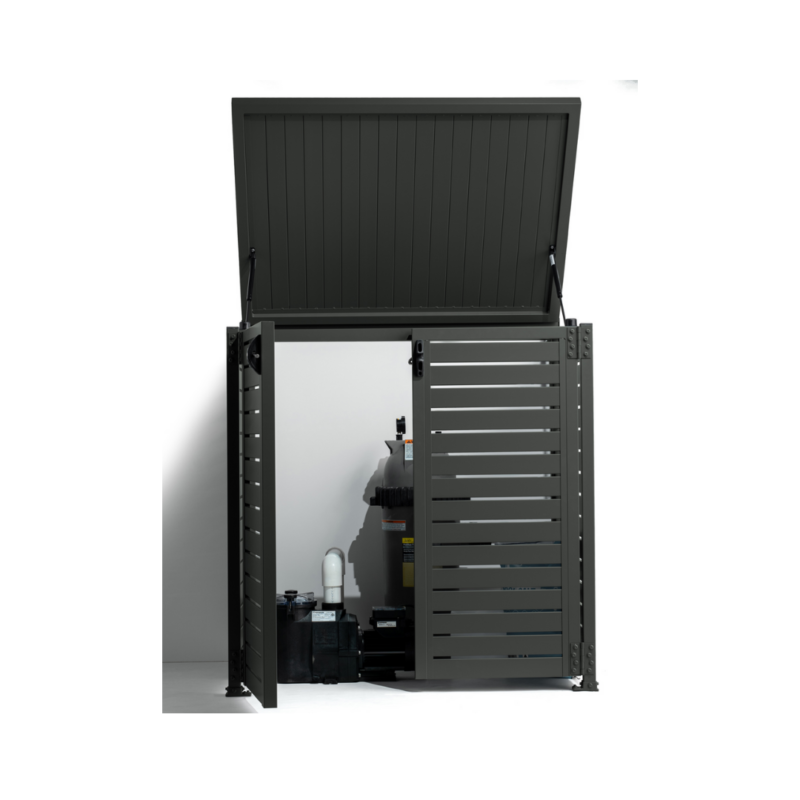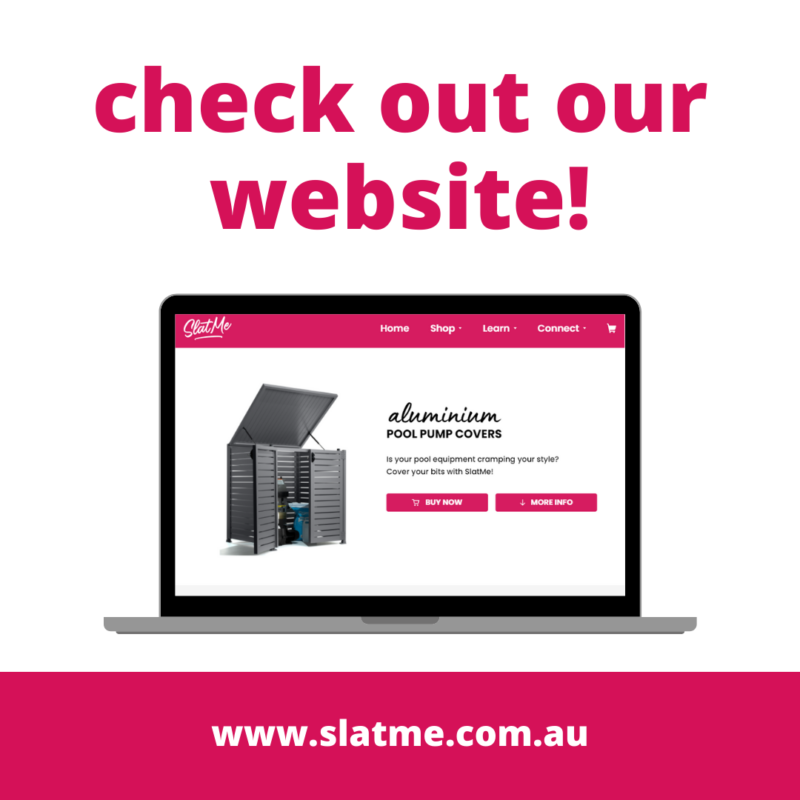 Contact Insular today if you have any questions regarding our pool pump covers or the SlatMe DIY system.