Glass Stair Balustrade Hope Island, Gold Coast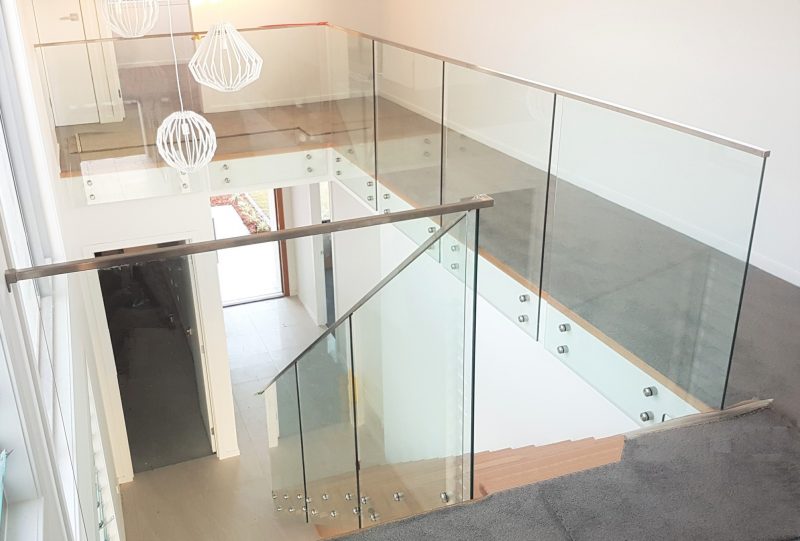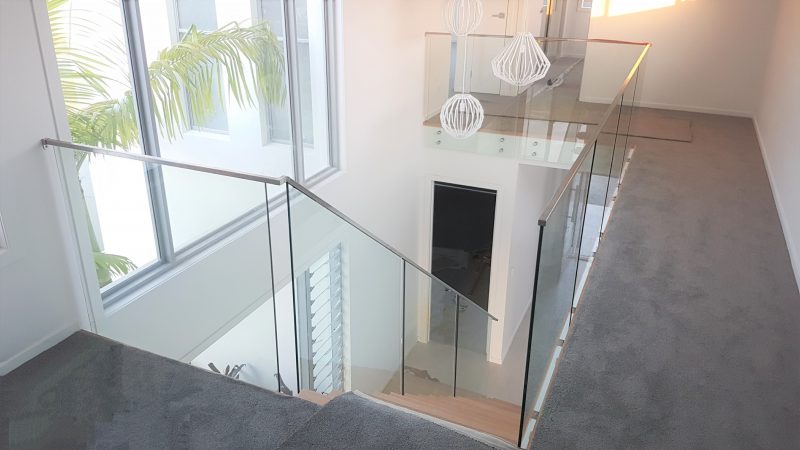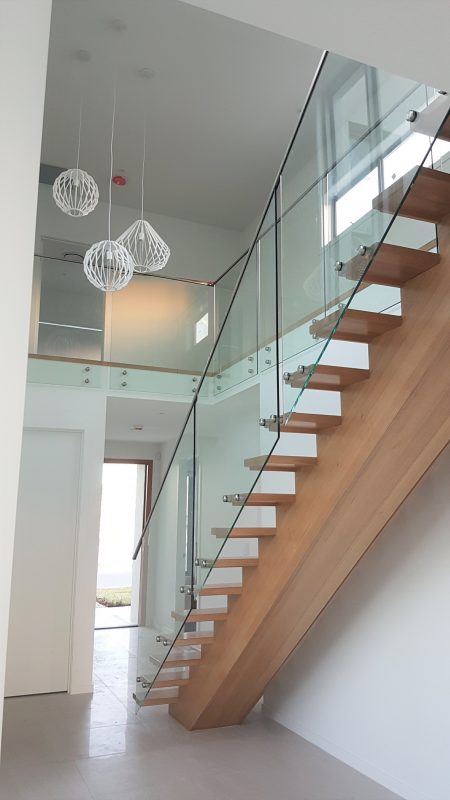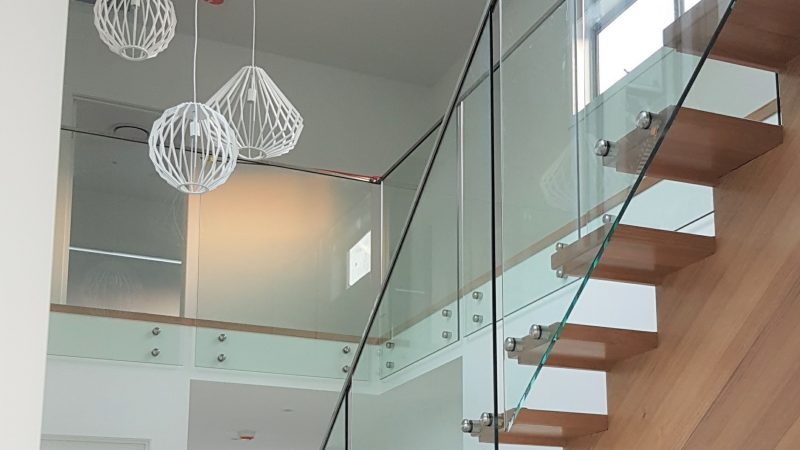 Premium Gold Coast Glass Stair Balustrades
A premium Gold Coast glass stair balustrade! Natural timber tones and stylish glass work perfectly together on this beautiful staircase, which showcases just how truly stunning a frameless glass balustrade can be.  Located in the prestigious estate of Hope Island, glass was the perfect choice to finish off this home. As one of the most stylish balustrade options available, glass balustrades really do add a touch of luxury to your decor.
Custom Made Frameless Glass
This balustrade was custom made to suit the specific requirements of the staircase, and to ensure a seamless integration into the beautiful timber stringer.  During the design phase, we took great care to ensure the finished product was perfectly proportioned and evenly spaced. The end result is a glass balustrade that fits seamlessly into this beautiful home, being a statement centerpiece that not only looks good – it's functional as well. If you need a bespoke design, contact us today to arrange a free on site design session.
Glass on Timber Stairs
This is a great example of Insular's timber tread fixed system, where round stainless steel stand-offs are used on each step to secure the glass panels in place. This design is perfect for floating staircases, where you can see each individual tread (step). It is ultra modern, and looks a million dollars (perfect for your million dollar home).  This fixing system can be used both inside and outside of the home, and is a great alternative to the more traditional base plated glass spigots.
Welded Handrail for Extra Strength
A sleek stainless steel handrail was added to this balustrade to ensure it complied with Balustrade building standards. The top rail was welded together on site, providing extra stength and a far superior finish compared to other systems that only rely on glue to hold the rail together.
Gold Coast Glass Stair Balustrade by Insular Frameless Glass
Add a touch of luxury to your home with a super sleek glass balustrade by the Gold Coast Glass Stair Balustrade experts – Insular Frameless Glass. Contact us today and enjoy the peace of mind that comes with knowing you are working with the best in the business.
Project Specs
Premium Glass Stair Balustrade
Side Mounted Spigots
Timber tread fixings
Fully customised design
Welded continuous top rail
Matching balustrade over void