Gold Coast Glass Pool Fencing Project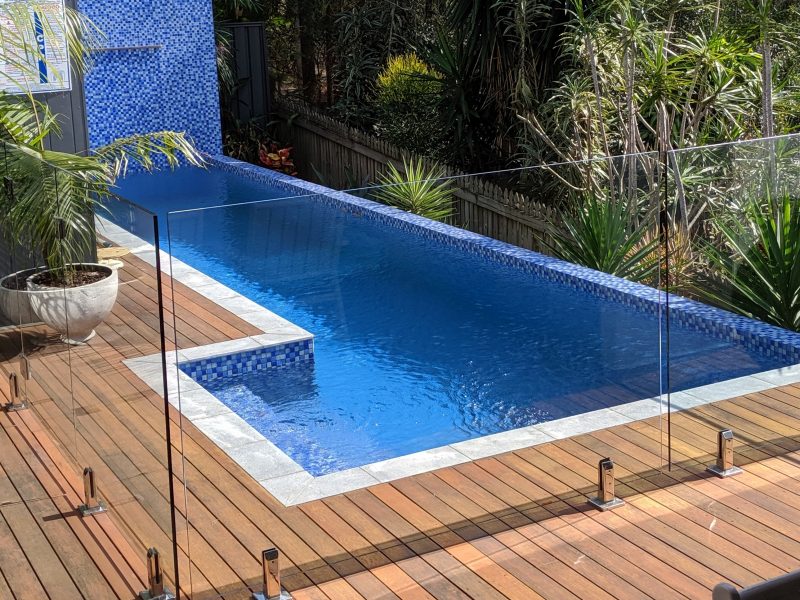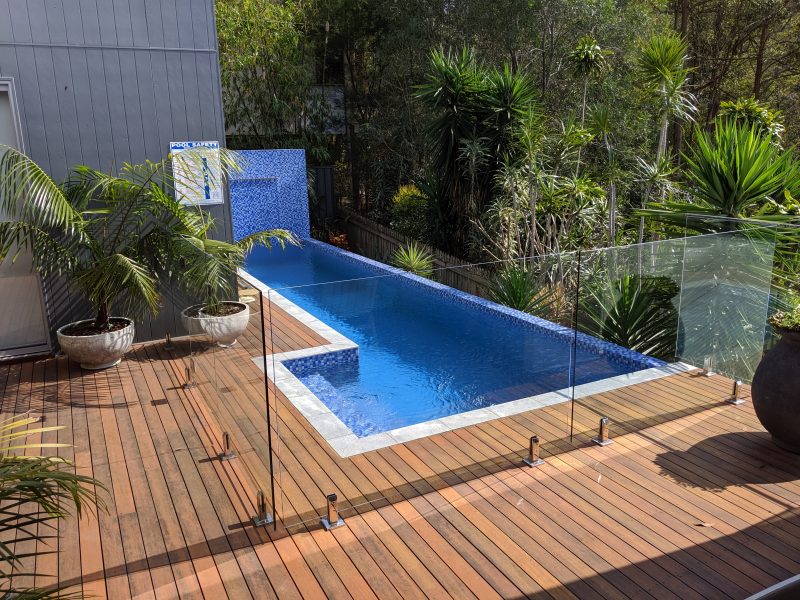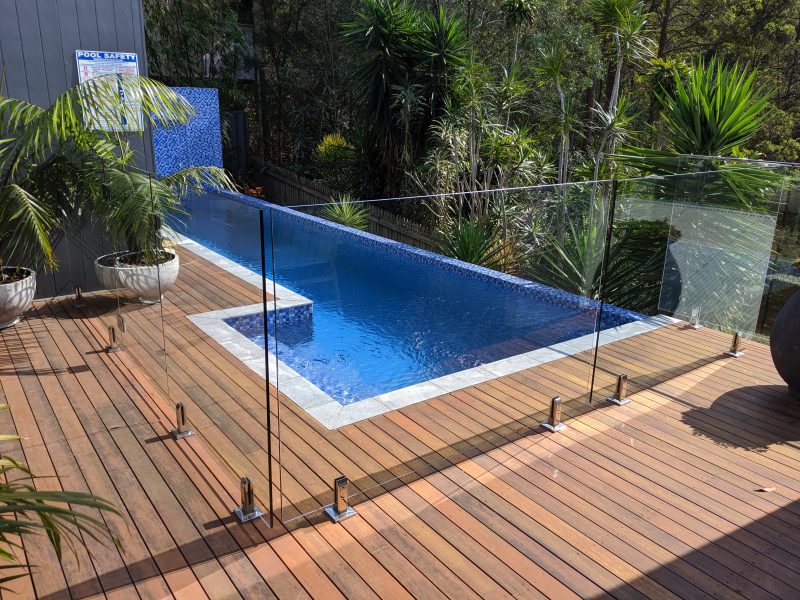 Premium Gold Coast Glass Pool Fencing
For premium Gold Coast Glass Pool Fencing, look no further than Insular – the frameless glass experts. This show-stopping pool, located in a prestigous Gold Coast suburb, really packs a punch, with plenty of wow factor that is sure to impress everyone who has the pleasure of visiting. Seeing the architect and home builder's bold and daring design, we knew that glass really was the only choice to finish off this pool area. As one of the most stylish pool fencing options available, the sleek glass pool fencing works perfectly with the natural timber tones of the hardwood decking, sparkling blue pool  water, stunning feature tiling and the natural beauty of the lush tropical surrounds.
Custom Designed Frameless Glass
This pool fence was custom made to suit the specific requirements of the pool area, and to ensure a seamless integration into the stunning timber deck.  During the design phase, we took great care to ensure the finished product was perfectly proportioned and would look at home in it's surrounds. The end result is a glass pool fence that fits seamlessly into this beautiful landscape, being a statement piece of architecture that not only looks good – it's functional as well. If you need a bespoke design, contact us today to arrange a free on site design session.
Glass on Timber Decking
This is a great example of how Insular's pool fencing can be used on timber decking, with square stainless steel spigots (or mini-posts) used to secure the glass panels in place. This design is perfect for areas where you want your pool fence to blend into its surrounds and don't want your views or landscaping to be hindered by heavy posts or frames. The end result is an ultra-modern pool fence that allows the pool to be the hero. A perfect fit for this absolutely perfect home.
Gold Coast Glass Pool Fencing by Insular Frameless Glass
Add a little extra luxury to your home with super sleek pool fencing by the Gold Coast Glass Pool Fencing experts – Insular Frameless Glass. Contact us today and enjoy the peace of mind that comes with knowing you are working with the best in the business, trusted by a network of top rated builders, architects and designers.
Project Specs
Frameless Glass pool fencing
Custom Layout and Design
Base Plated Stainless Steel Spigots
Builder and Architect Approved