Glass Pool Fencing – Tugun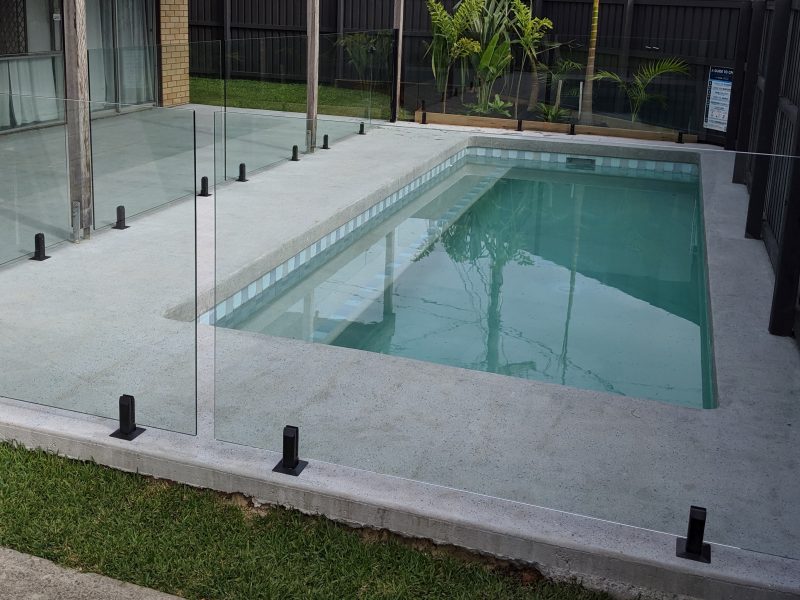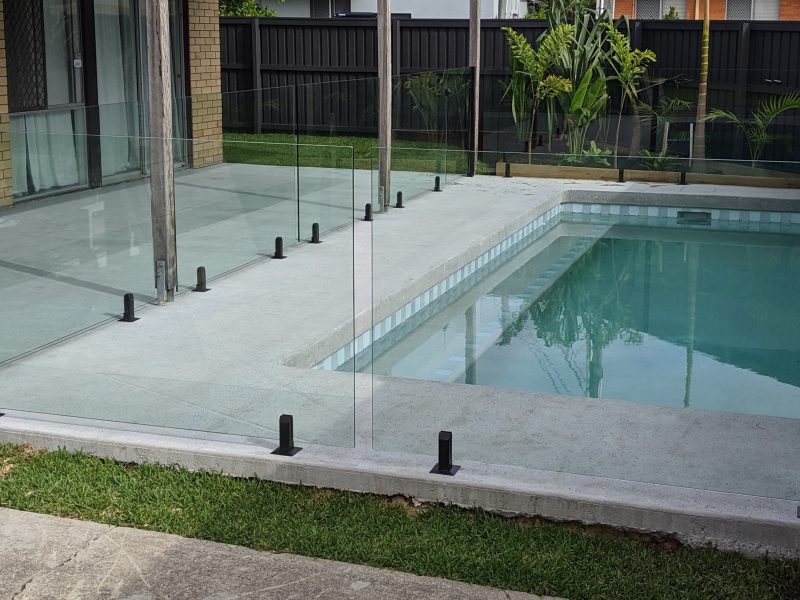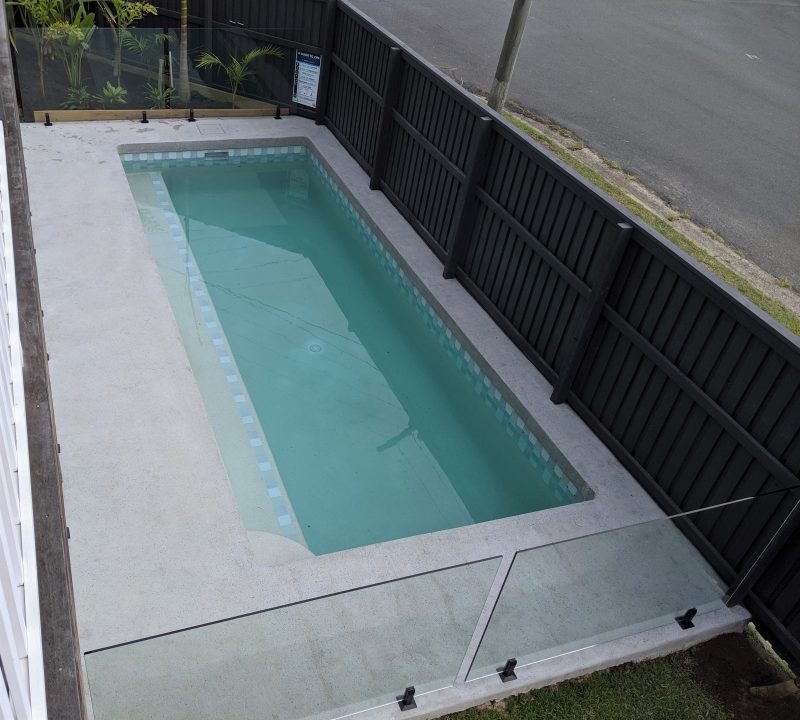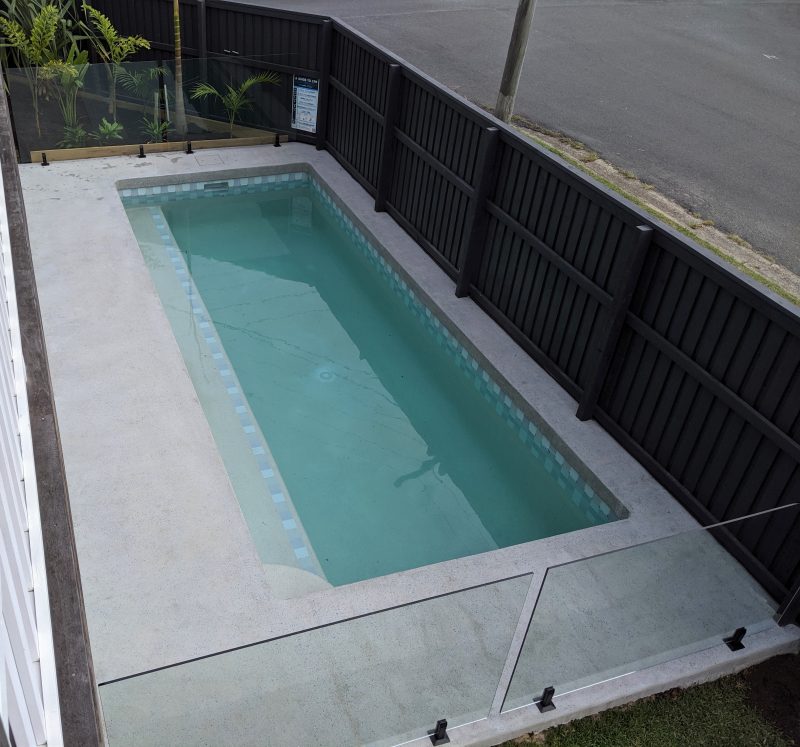 Black is Back!
Looking for some stylish glass pool fencing to complete your pool area? Insular Frameless Glass can provide a custom made pool fence using ultra modern Matt Black Spigots that demand attention with their effortless beauty and understated style. Spigots, which are the mini posts used to hold frameless glass panels in place, are more traditionally found in a polished or satin stainless steel finish. But the good news is – Black is Back in fashion, and it's here to stay!
Featured here are our unique Matt Black Spigots, designed to fit perfectly into more modern pool areas and surrounds, such as the recently renovated yard at this trendy Tugun property on the southern end of the Gold Coast. The 12mm thick frameless glass panels are paired with ultra modern black spigots, coordinating seamlessly with the rustic concrete pool surrounds and freshly painted matt black timber fencing.
This project is an excellent example of how glass pool fencing can be both stylish and functional – adding a classy finishing touch to your yard, while also complying with local pool fence construction legislation.
All of our pool fences are custom made to suit your requirements, using our industry experience of best practice and the latest home design trends to create a bespoke solution for your home. We believe this extra service ultimately provides a superior finished product and allows the glass to integrate smoothly into its surrounds.
Glass Pool Fencing Gold Coast & Tweed Coast
Contact Insular – the Frameless Glass experts – for all of your glass pool fencing needs. Servicing the Gold Coast and Tweed Coast, down to Casuarina and Kingscliff, we have appointments available at a range of times across the week to suit your schedule. Enjoy the benefits of our complete design service and the peace of mind that comes with knowing you are using an expert in frameless glass.
Project Specs
Matt Black Spigots
Matt Black Gate Hardware
Matched to Concrete Surrounds
Frameless Glass Pool Fencing