Glass Balustrade on Timber Stairs – Bonogin, Gold Coast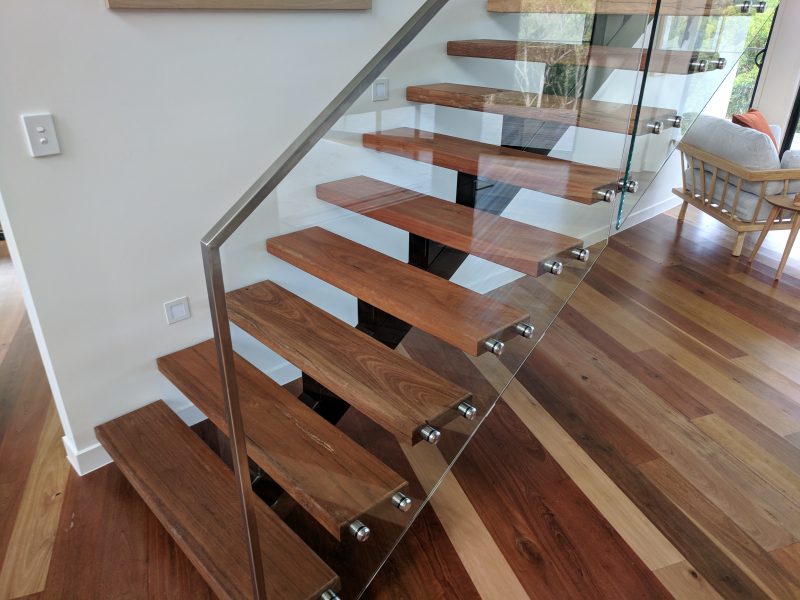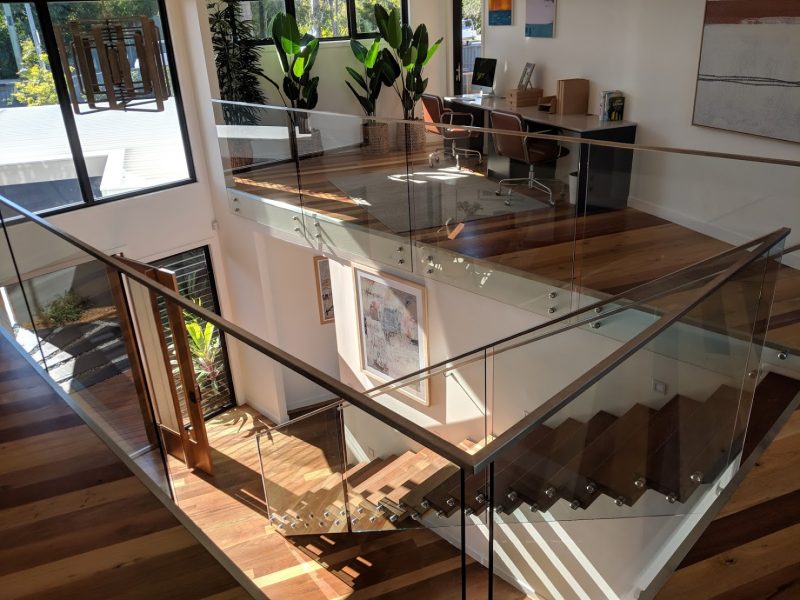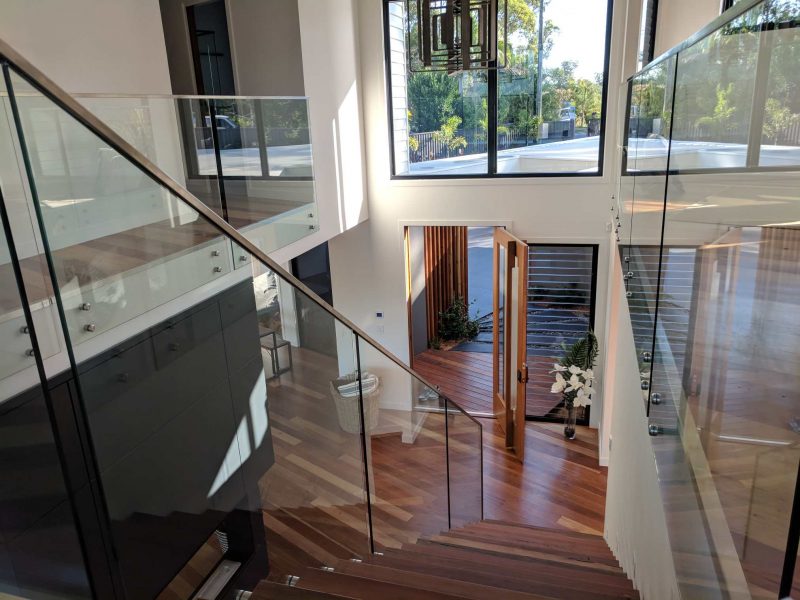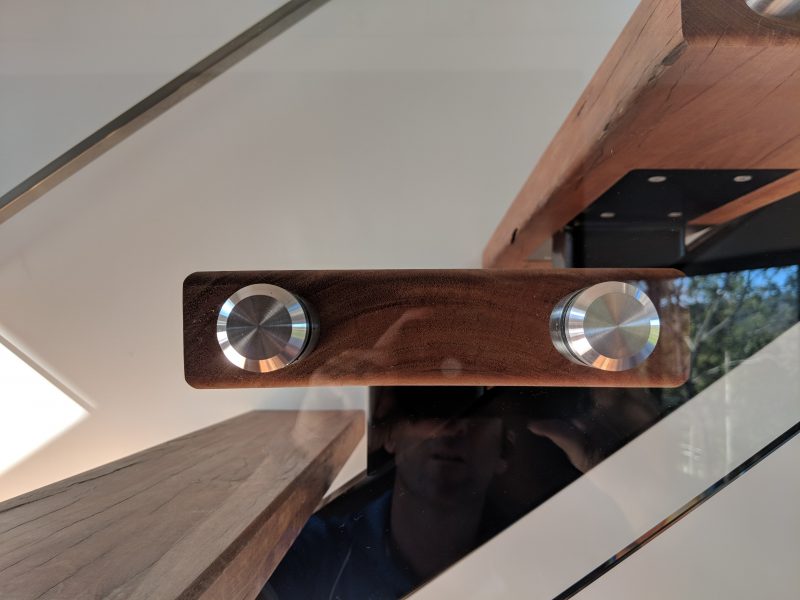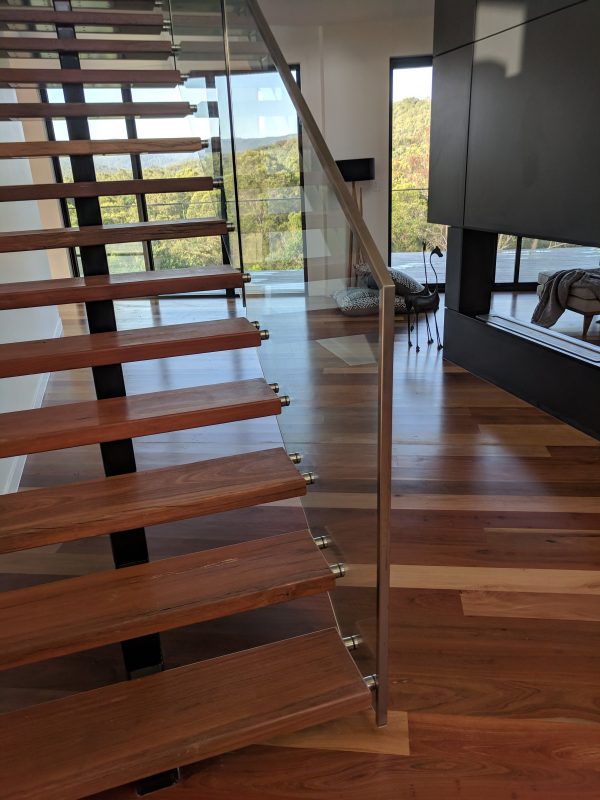 Glass Balustrades Gold Coast
Glass Balustrades are the ultimate luxury in a Gold Coast property, perfect for modern decors and prestige homes. Pictured here is a fully frameless glass stair balustrade that was installed at a million dollar lottery prize home in Bonogin on the Gold Coast hinterland.
Featuring stainless steel spigots, patch fitted toughened glass, and timber tread fixed panels on the stairs, this is a beautiful stair balustrade that doubles as an architectural centerpiece in this beautiful home. In fact, the entire top level is surrounded by frameless glass, which lends it simplistic beauty to the heart of this home.
Coast and Country
While this glass stair balustrade is perfectly at home in this hinterland property, we also see this type of balustrade quite often in coastal properties, such as along the Gold Coast beach suburbs, or in Casuarina and Kingscliff on the Tweed Coast. Frameless Glass really is a versatile material that can coordinate perfectly with a wide range of different building styles. It is strong and durable (it's called TOUGHened glass because it's made extra tough to last), and this means it is able to withstand a wide range of environmental factors. Glass is also easy to maintain, and be quickly wiped clean with just a damp glass cloth. The benefits of glass really are endless.
Worry Free Installations
On this project, we worked closely with the builder, Nick Makin from Makin Construction Pty Ltd, to ensure all elements were perfectly executed. If you are planning a renovation or extension, we can liaise directly with your builder regarding the installation schedule and project specifications, taking the stress away from you and ensuring all the technical details meet the industry professional standards. Contact us today for a worry free glass balustrade installation on the Gold Coast or Tweed Coast.
Project Specs
Premium glass balustrade fixed to timber floating staircase
Welded stainless steel continuous top rail for compliance
Custom made and designed 12mm thick toughened glass panels
Premium quality round stainless steel side mounted fixings
Million Dollar Prize Home in Bonogin on the Gold Coast hinterland
Frameless glass balustrades - the ultimate luxury