Glass Balustrade – Bundall, Gold Coast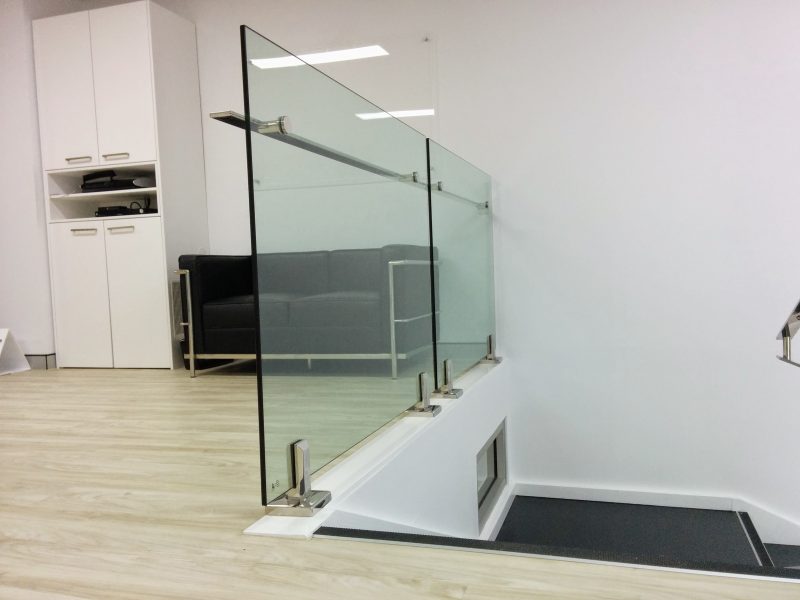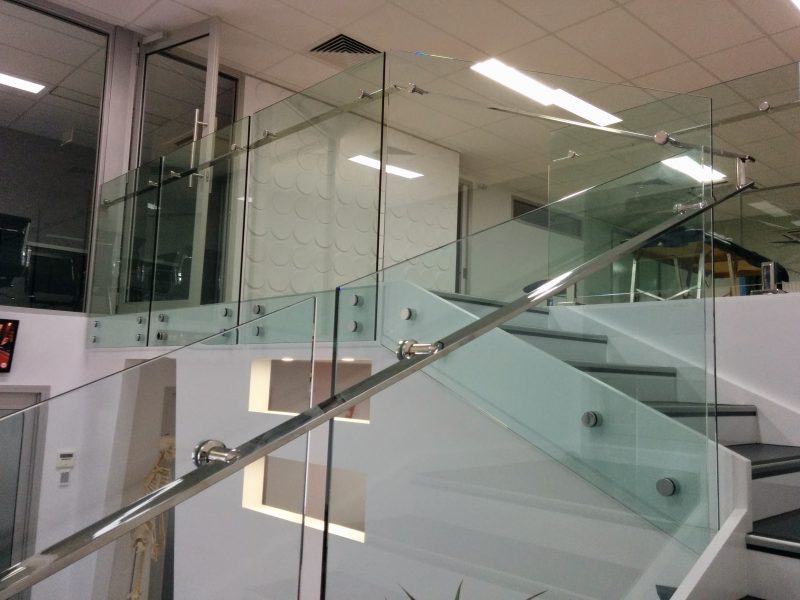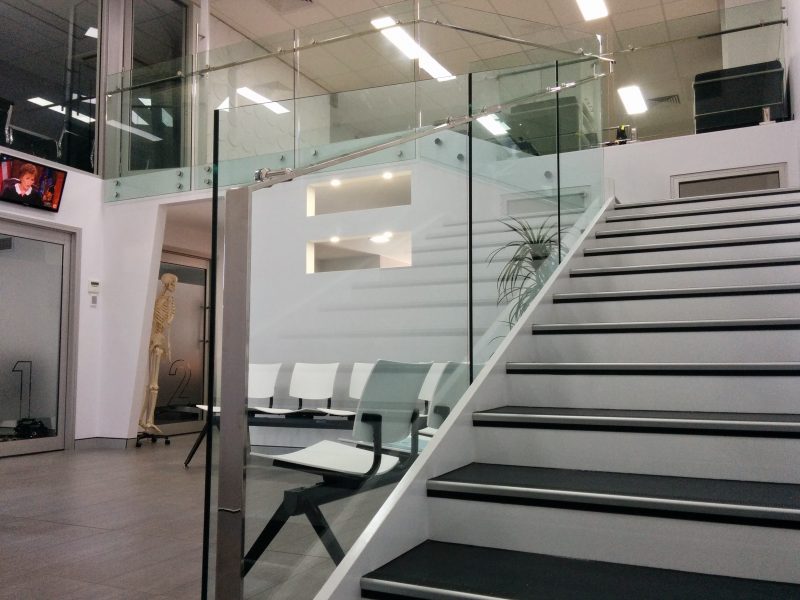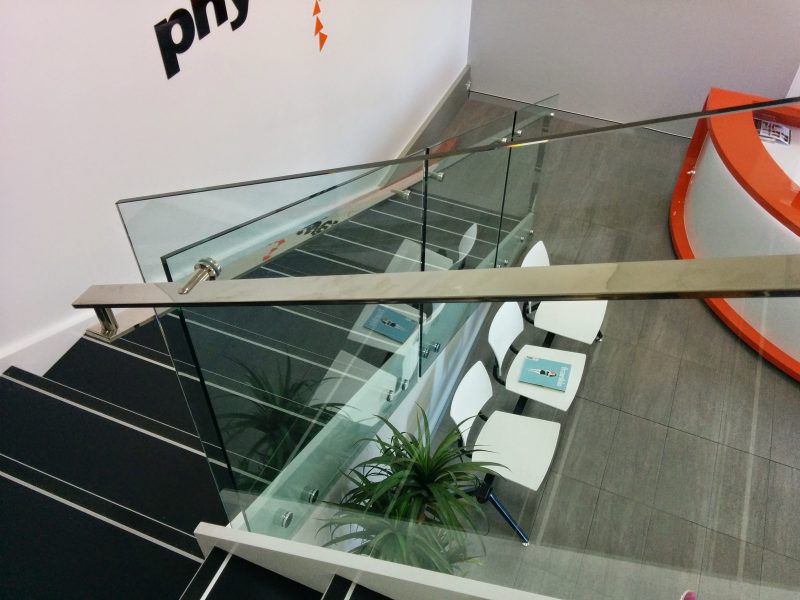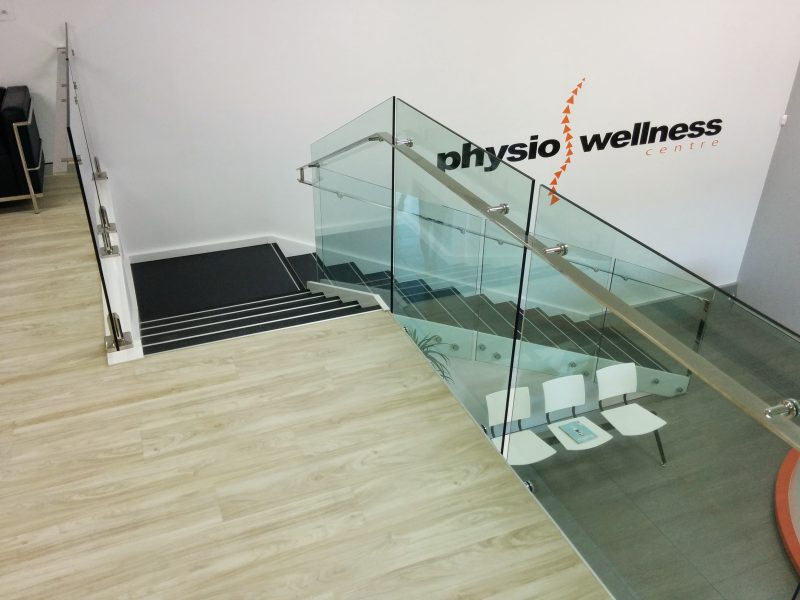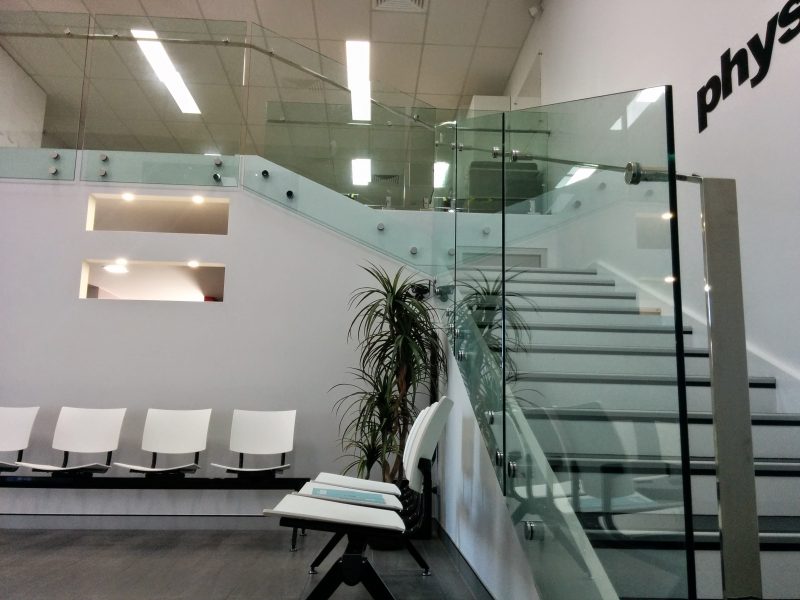 Commercial Glass Balustrade
This is a great example of a commercial glass balustrade at this Gold Coast physiotherapist's office. In this no-nonsense design, frameless glass is paired with a welded stainless steel handrail for strength and durability. The flat rectangular handrail was side mounted off the glass to cater for the needs of our client's patients, allowing for ease of access up and down the stairs. Coordinating round stand-offs secure the main balcony glass in place, with stainless steel core drilled spigots used for the stair void.
Compliance Guarantee
While compliance with balustrade building standards is important on all jobs, it is even more relevant for commercial glass balustrade projects. That's why we believe it pays to use an expert in Frameless Glass, as it gives you that extra piece of mind knowing that your staff and clients are protected by our superior workmanship.
We understand all of the requirements and building standards that have to be met, and during the design phase we will ensure your balustrade is set up correctly to ensure it complies. We also provide all clients with a Form 16 (QBCC Licensee Aspect Certificate) and Form 15 (Compliance certificate for building design or specification) after each project is completed.
Commercial Glass Balustrades by Insular Frameless Glass
Finish your office or commercial space in style with a custom made glass balustrade by the Gold Coast Glass Balustrade experts – Insular Frameless Glass. Contact us today for a free measure and quote.
Project Specs
Frameless Balustrade Glass
Side Mounted Handrail
Form 16 and Form 15 Compliant
Commercial Glass Balustrade Project