Glass Balcony Balustrade Gold Coast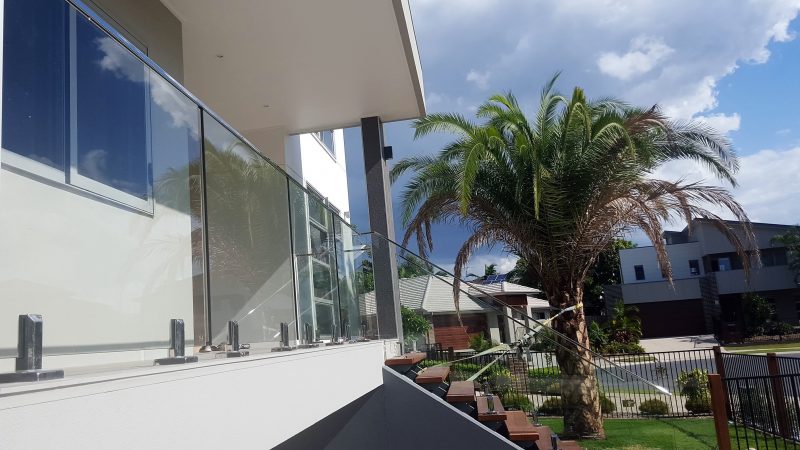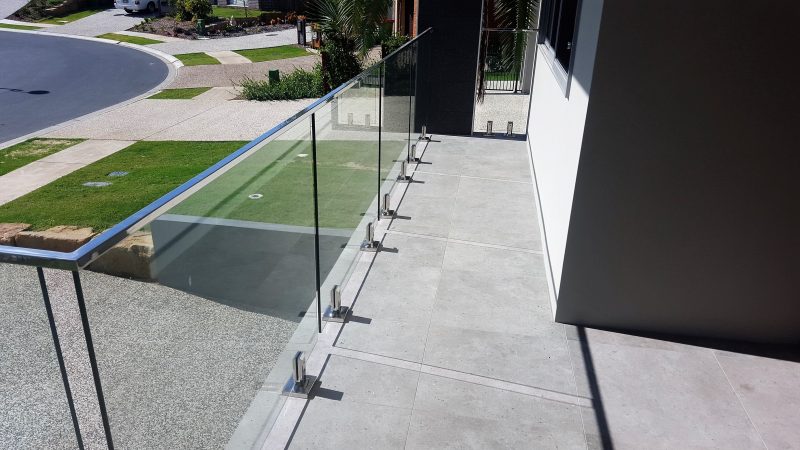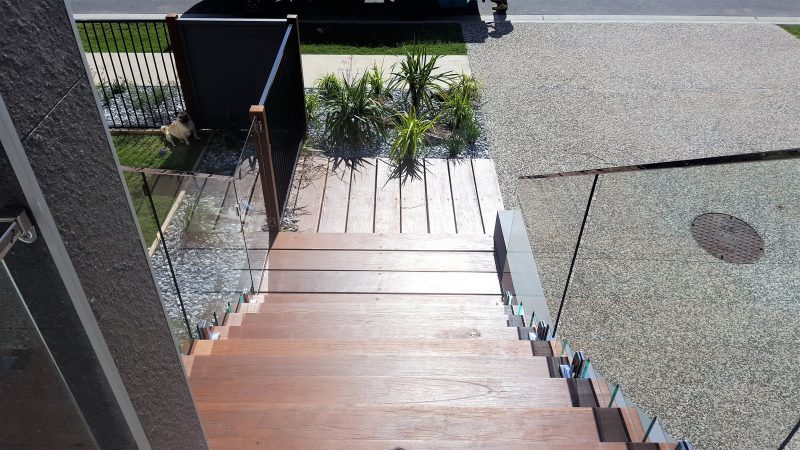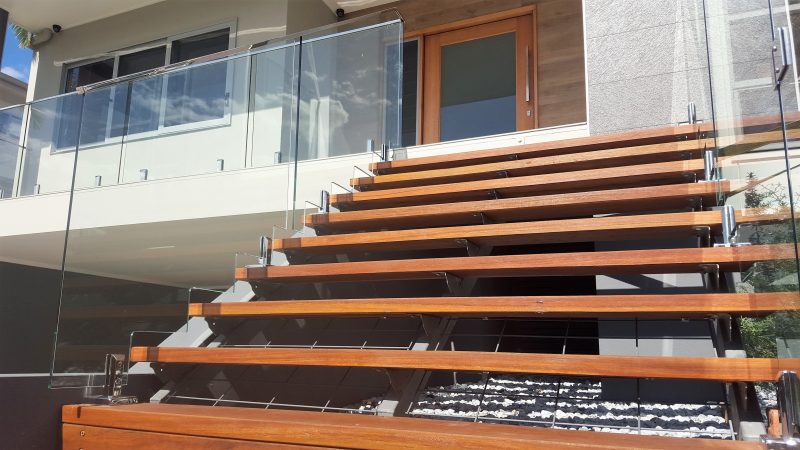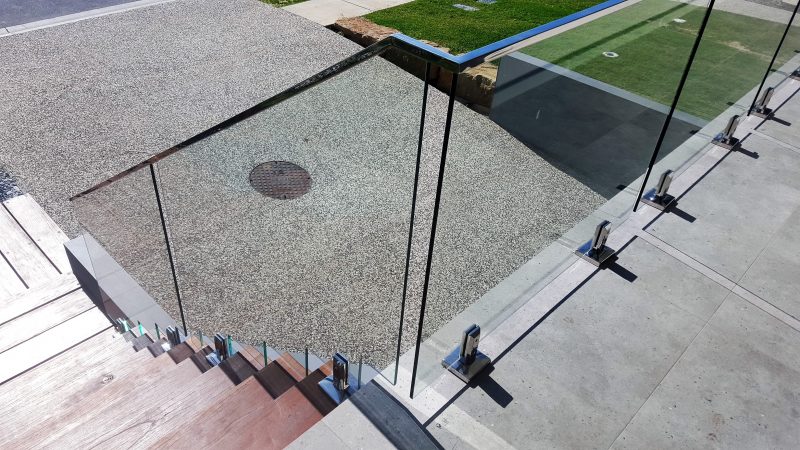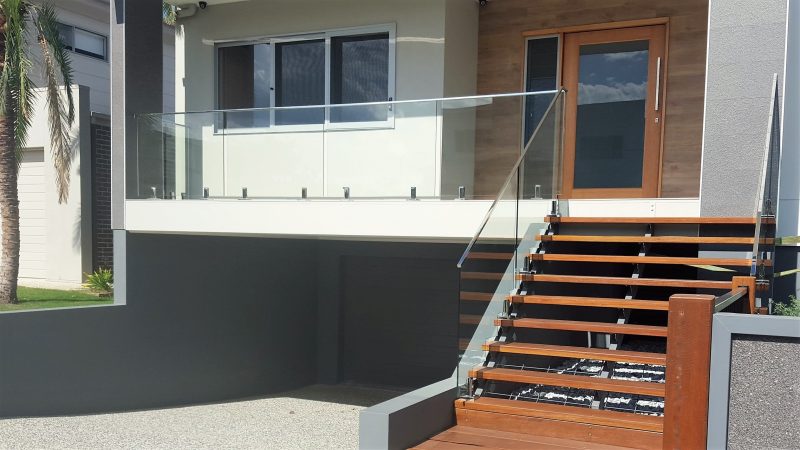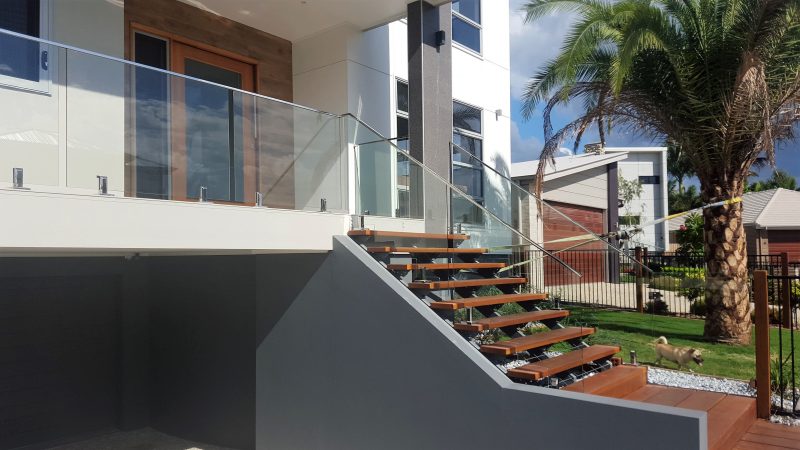 Looking for a stylish glass balcony balustrade for your front facade? Insular Frameless Glass can provide a custom made glass balustrade for your front entry, providing instant street appeal and endless style.
Featured here are some custom cut frameless glass panels, designed to fit perfectly onto the timber stairs. The 12mm thick frameless glass is paired seamlessly with the concrete tiles and exposed aggregate driveway, all complimented by the natural tones of timber.
Stainless steel base plated spigots hold the glass securely in place, and a continuous stainless steel top rail (welded together on site) completes this modern look.
This project is a great example of how a glass balcony balustrade can be both stylish and functional – adding a classy finishing touch to your home, while also complying with balustrade building standards.
All of our balcony balustrades are custom made to suit your requirements, using our industry experience of best practice and the latest home design trends to create a bespoke solution for your home. We believe this extra service ultimately provides a superior finished product and allows the glass to integrate smoothly into its surrounds.
Contact Insular – the Frameless Glass experts – for all of your glass balustrade needs. Servicing the Gold Coast and Tweed Coast, down to Casuarina and Kingscliff, we have appointments available at a range of times across the week to suit your schedule. Enjoy the benefits of our complete design service and the peace of mind that comes with knowing you are using an expert in frameless glass.
Project Specs
Frameless Glass Balcony Balustrade
Welded Stainless Steel Top Rail
Stainless steel glass balustrade spigots
Custom cut stair balustrade panels