Frameless Glass Pool Fencing – Oxenford – Gold Coast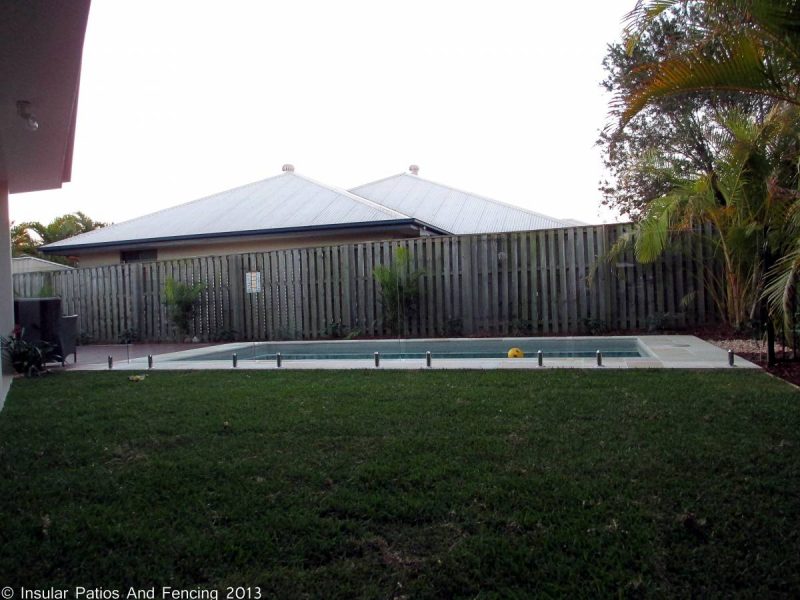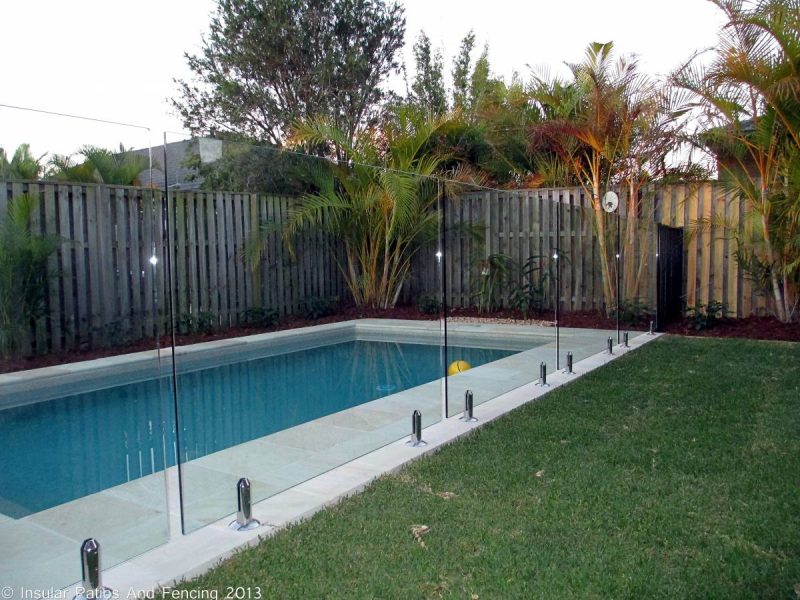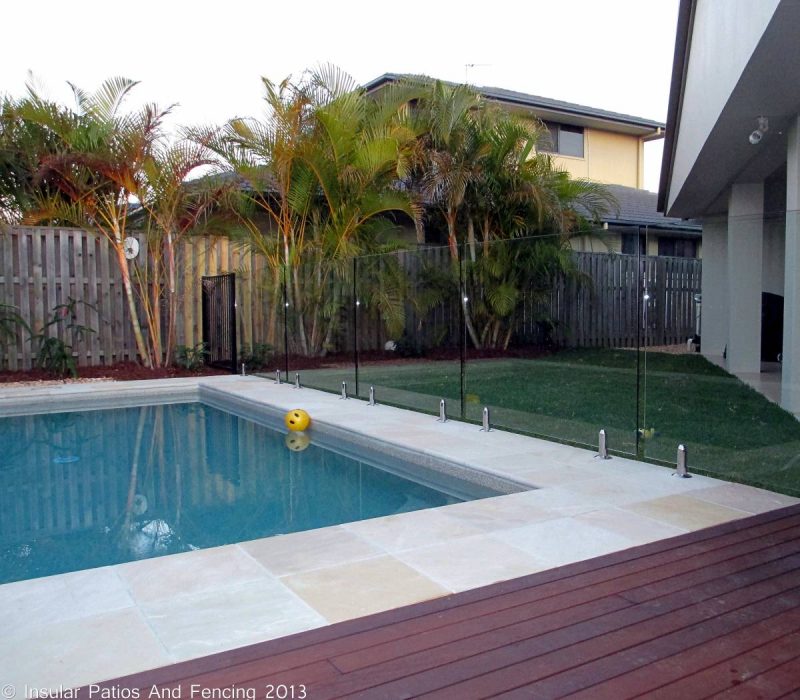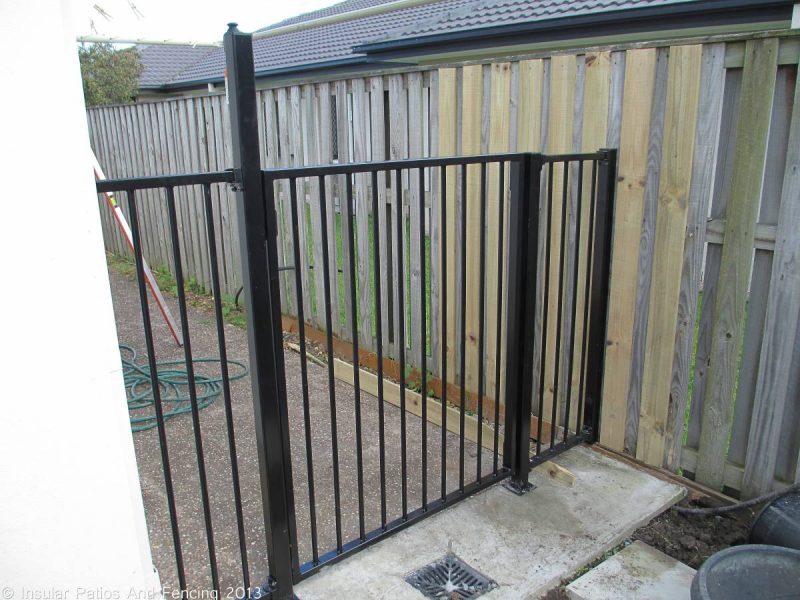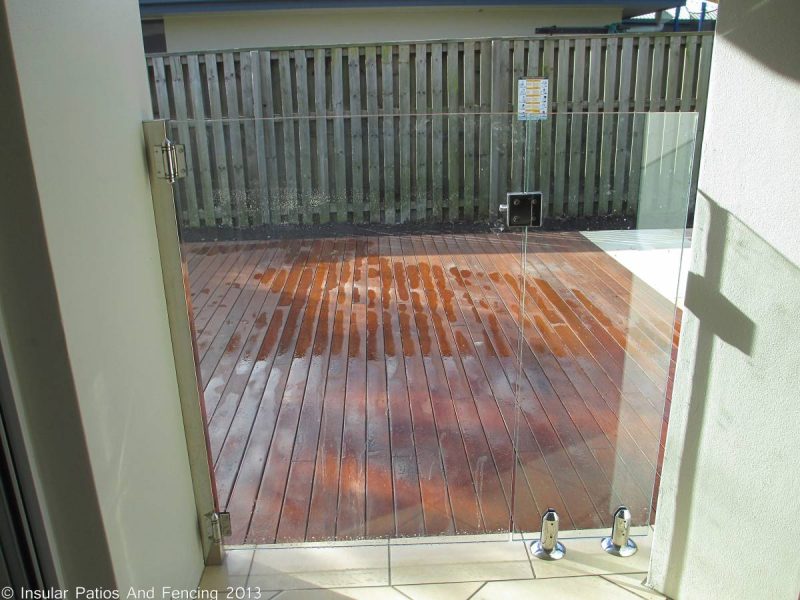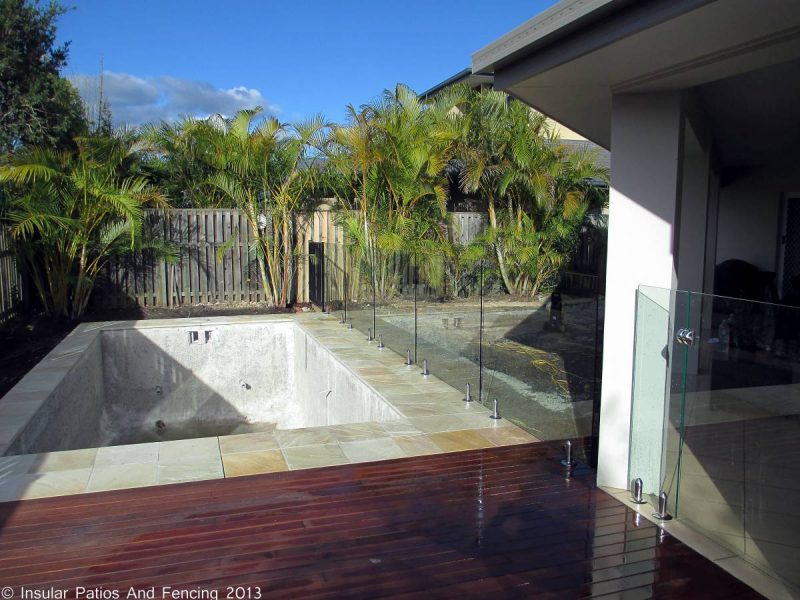 Top of the range 12 mm Clear Toughened Frameless Glass Fencing with Polished Premium Grade 'Low Carbon' 316 stainless steel spigots, meeting current Australian Standards 1926.1 2007.
Our clients in Oxenford engaged Insular Patios and Fencing to provide them a Frameless glass pool fence solution to their new pool, which was built by L & V Pools
We decided to use the Apex Range – core drilled spigot for this job as we had concrete slab to work with. We matched the hinges and side pull used for the gate with the apex spigots to give our client a luxurious, uninterrupted view to their pool area while maintaining continuity with the products used.
The 12 mm clear toughened glass meets the current Australian Standards 1926.1 2007 and comes with a 2 mm Radius Edge Corner and polished and bevelled edges. The gate comes standard 834 mm wide using 8 mm clear toughened glass.
Black flat top aluminium was used to finish the fence into the garden and an aluminium gate was installed to the side of the house.
Project Specs
Polished 316 stainless steel apex spigot
12 mm clear toughened glass
meets a/s 1926.1 - 2007
8 mm frameless gate with polished 316 stainless steel hinges
black aluminium flat top pool fencing
1 black flat top gate with self closing hinges and a top pull magna latch