Frameless Glass Pool Fencing Casuarina NSW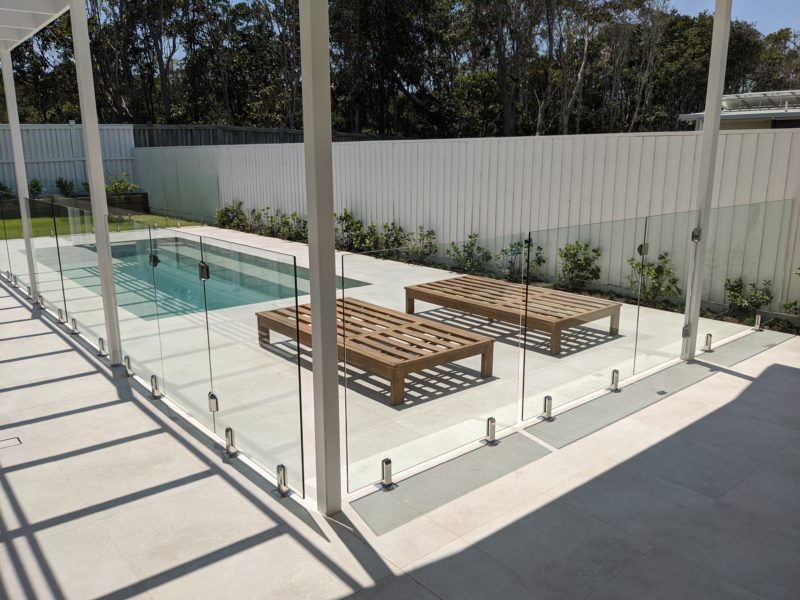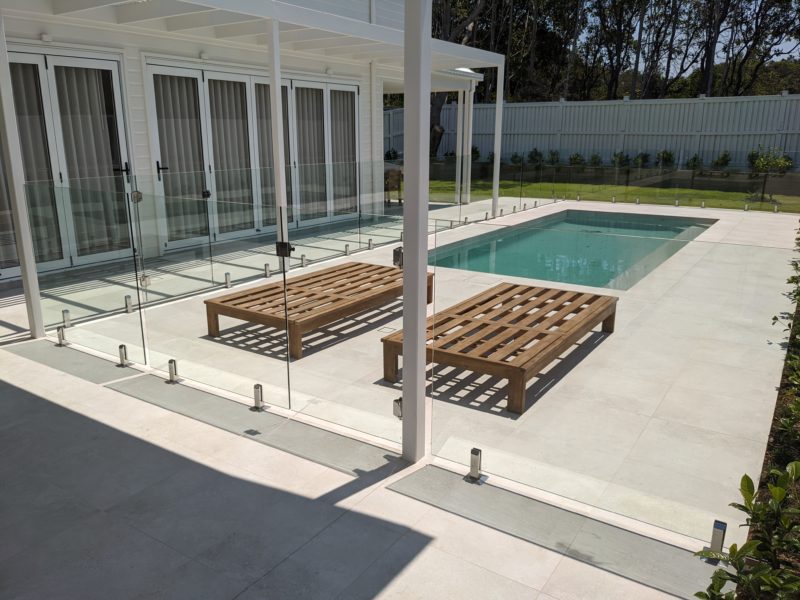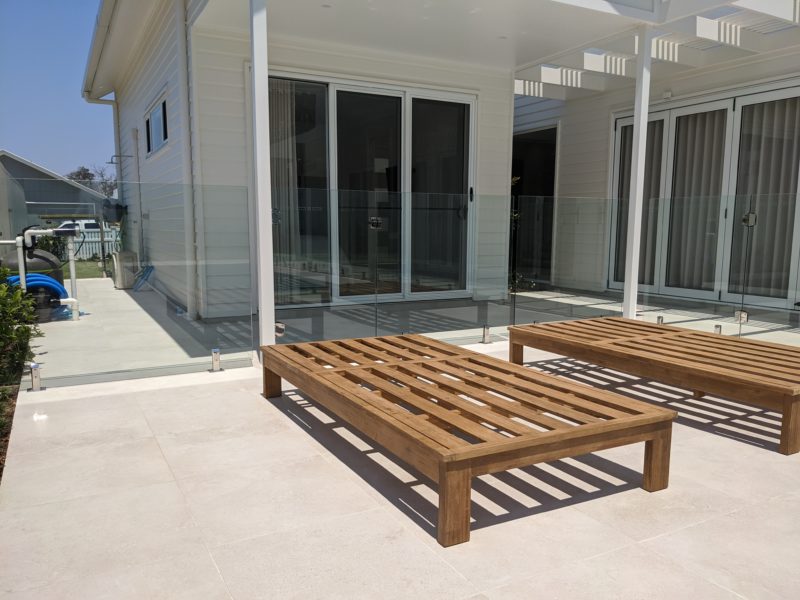 Glass Pool Fencing Casuarina NSW
For Glass Pool Fencing in Casuarina and on the Tweed Coast, look no further than our local team of pool fencing experts. We love the laid back and casual vibe of Casuarina and Kingscliff and really enjoy making that awesome part of the Coast our office for the day.
We often get asked by home designers and DIY renovators if glass is the best choice for a Hamptons style home? The answer is: YES! Glass pool fences are perfectly suited to Hamptons style beach houses, as shown at this beautiful property on the Tweed Coast. The subtlety of the glass allows the home to be the hero, without compromising on style. In smaller pool areas and on smaller blocks, glass is an absolute must.
Pictured here is our signature fully frameless glass pool fencing, using Madrid square stainless steel core drilled spigots. Frameless Glass pool gates are perfectly positioned for ease of access, including our premium Polaris soft closing gate hinges.
With the patio posts surrounding the pool area, it was important to get the layout of the pool fencing right here, so it was 100% functiona, allowed for a natural flow of pedestrians through the area, and, of course, was compliant with the pool fencing regulations. With areas like this one, we strongly recommend engaging a highly experienced pool fence designer, such as Dan from Insular, to ensure you get a pool fence that ticks all of the boxes for functionality and practicality. We have installed hundreds of pool fences in similar layouts, so we've come to know what works and what doesn't work for the ultimate design. For frameless glass pool fencing, trust Insular Frameless Glass.
Quotes for Glass Pool Fencing in Casuarina, the Tweed Coast and Gold Coast can be arranged today. Contact us now to request a call to discuss your needs.
Project Specs
Hamptons Style
Frameless Glass Pool Fencing
Polaris Soft Close Gates
Pedestrian Access