Aluminium Gates, Pool Filter Cover & Roofing – Gold Coast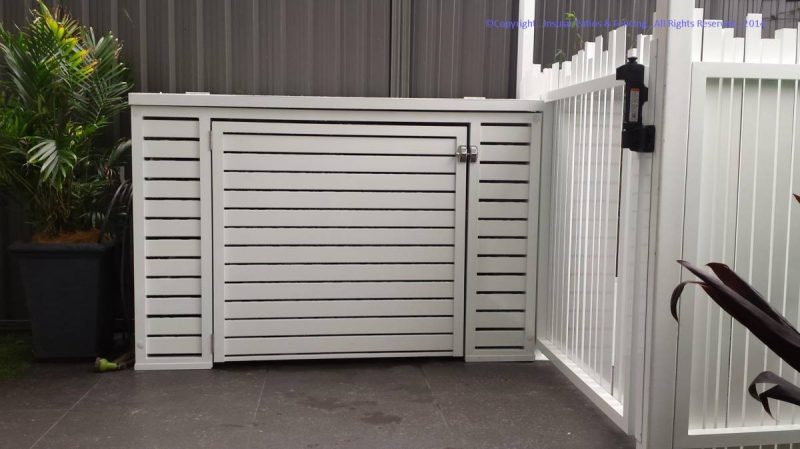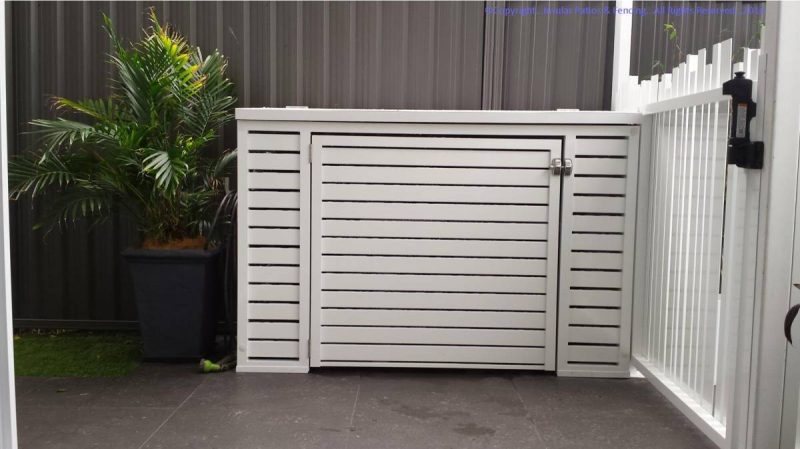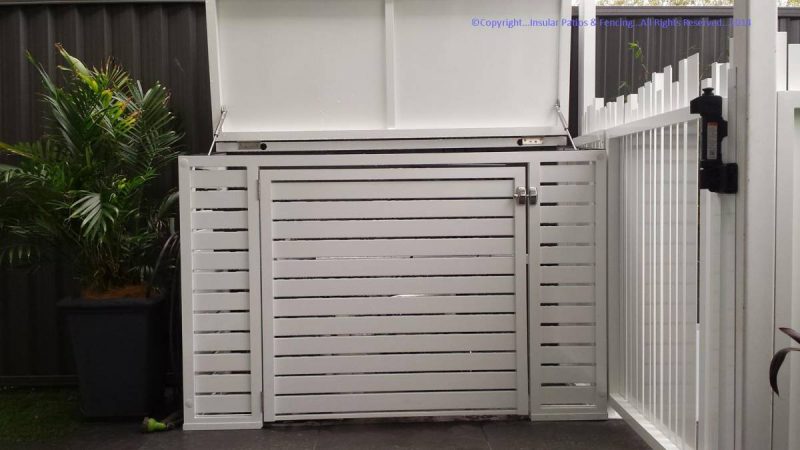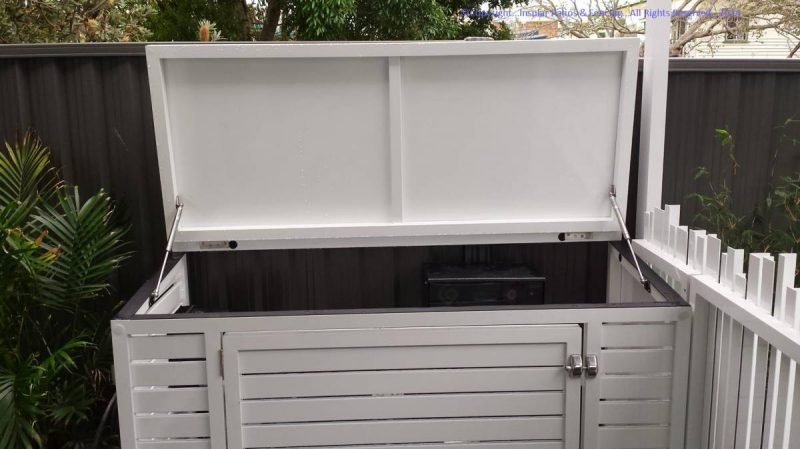 Insular has done it again!….another simply stunning project!  An aluminium pedestrian gate with random vertical 3 mm angle was constructed.  The angles were used at random heights and were all powder coated Pearl White…A new entry lock was installed with a new electric strike latch.   A new aluminium pool cover was built using marine grade gas struts and stainless steel hinges on the lid…A gate was constructed opening to the right of the new cover using stainless steel hinges again and a side pull latch to secure pool equipment…The side of the pool filter box was the same design as the front pedestrian gate….
A free standing undercover walkway area was constructed using aluminium posts and opaque acrylic sheeting…To add to the beautiful effect, courtyard aluminium fixed panels were constructed, using our clients design, on either side of the courtyard…The larger of the panelling incorporated a sliding gate on one side rolling along a gate track….All aluminium for the panels were powder coated in Weathered Copper for a lovely contrasting effect….
All in all, a simple, subtle but truly stunning addition to our clients home….
Project Specs
random vertical 3 mm angle
gate frame 40 mm box frame
pool filter cover 1550 mm wide x 620 mm deep x 1020 mm high
marine grade gas struts & stainless steel hinges on filter cover lid
opaque acrylic sheeting
random height angle on gates